Company Profile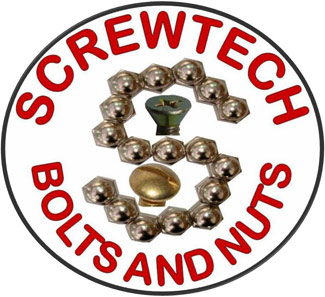 Screwtech Bolts and Nuts is a direct selling company. A one stop shop for all of your industrial needs.
We are a wholesaler & distributor of standard & custom made bolts and nuts such as stainless steel, A307, A325, Hi tensile, grade 8.8, 10.9 and 12.9. Types of screws included are flat head cap screws, hex cap screws, allen cap screw, drywall screws, floor board screws, lag screws, threaded rod, B7 stud bolt, machine screws, particle board screws, self drilling screws, self piercing screws, set screws, tapping screws, thumb screws, trim head sharp point screws & wooden screw and other more.
We offer products such as hand tools, power tools, tools and supplies for welding, grinding, cutting and abrasive, and all kinds of bolts and nuts (for all machine, construction, and industrial need),
all types of bolts and nuts whether BI, GI, high tensile, hot-dip, or stainless steel.
We also offer made to order bolts, Contact us for more information.